We're Giving Back – Fit Chicks! Style
Hello Beautiful, the year is winding up and we're giving back! Please join in and be a part of something special. This time of year can be difficult from time to but you know what helps? Practicing gratitude and encouragement. Let's take our kind words, smiles and generosity UP a level.
Here's how!
#1 – Diaper Donation: It's back Diaper Days in December means we're collecting 100 boxes and bags of larger size diapers to donate from Fit Chicks! to the Care Center at Grace Church in Noblesville by the 22nd.

Why does the pantry NEED sizes 5 and 6
The larger size diapers are rarely donated by companies or hospitals.
Mother's must provide diapers to their daycare center  ven when children are potty-trained.
What else can we do for her?
Jenn had an idea! For every box/bag of diapers donated we're going to also give away a Fit Chicks! lunch tote. It may not be the cutest tote, but this healthy AND happy meal carrying thing is amazing.
Let's go ladies! Bring in diapers. We need 100!!!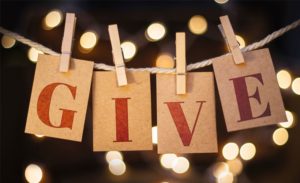 #2 – Year End Sale for Hatch: Did you know that in 2018, we fed six families, 2 dozens eggs, per week for the entire year? Yeah YOU did. It's true! How did we do it?  You invested in yourself when you purchased swag from Fuel Station. Then, a portion of the proceeds from the Fit Chicks! store went to Hatch, an organization providing fresh, nutritious, whole eggs to food pantries across Indiana.
We fed six families, 2 dozens eggs, per week for the entire year?
Now we want to double that donation in December! Sooooo, we're having a year-end sale at the Fuel Station. Snag your swag while supplies last!
T-shirt: Buy 1 and Get 3 FOR FREE! Give it to your hair dresser, neighbor, pastor or pastor's wife, co-worker, church group members, your daughter or daughter in-law or anyone else you would like to empower this season 😊 – $18.69
Tumbler Cup: When you purchase a hot/cold cup, you will get a small jar of protein for FREE!!!! Make sure to grab them fast….I only have 13 left (and I am planning to grab 2)  😊 – $13.99
Large Canvas Bags: Your large canvas bag comes with a Starbuck $5.00-Giftcard.  There are only 3 zipper and 3 open/tall designs left. This design will not be available again 😊 – $19.63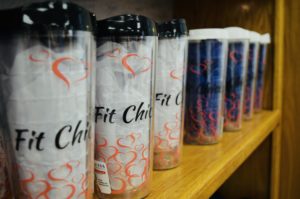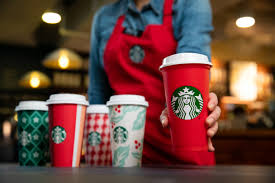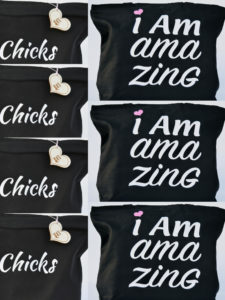 Snag your swag

Email Jenn: Contact@fitchicksprogram.com
INVENTORY
T-shirt sizes: XS-4 | S-2 | L-13 | XL-20 | 2XL-14
Tumblers: 13 left, each comes with TWO lids
Canvas Bag:  3 zipper and 3 tall open
* These designs will not be back