With a foc
us on having a little bit more meat protein this month, I added a super high quality sausage to my beans, prepared a piece of panko-crusted sea bass for the salad, made tuna pasta salad (using chickpea rigatoni), and smothered stewed meat.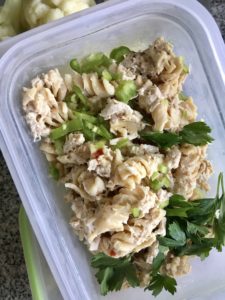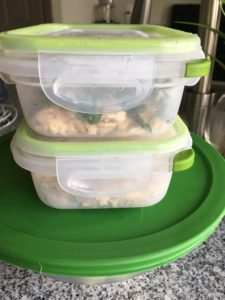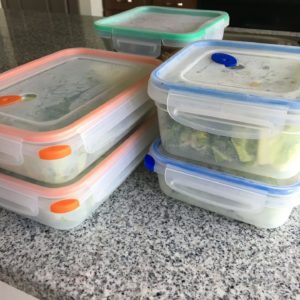 Hey Beautiful, we're passionate about reminding you that Fit Chicks is a COMPLETE program. That means, we're your guide for accountability/motivation, strength training/interval cardio and …nutrition.
Have you scheduled a 1:1 Nutrition Consult recently? Have you asked us about something you're struggling with? Do it! Nope, it's not easy, but we're here to help you get to a healthy AND happy place.
Let's make progress, and forget about perfection… #fitchicksEatClean
Hugs,
Roz
P.S. With everything in great storage containers, I have enough prepared food  to make several different tasting lunches and dinners all week long! Oh yeah, can you guess my starchy complex carb this week (not pictured)?

[This was my secret ingredient for the yummy beef – tomato paste]